CASE STUDY | INDUSTRY: HOME BUILDERS
Analyzing Home Builder Data Using Power BI
A home builder has multiple homes in different stages in multiple states, with data in multiple systems: Sage for accounting, and Co-Construct for customers to pick options on their home or to submit warranty claims. The firm is going through a construction boom and having issues with getting all the reporting consolidated in Excel, plus it took hours to compile all of the data. With all of the work coming through it was hard to keep up with the cash flow analysis and measuring performance of the project managers, vendors, and sales people.
By using SQL Server, Access and Power BI, IT Impact created a real time measurement solution of home sales, construction and closing data, allowing management to get a complete overview of the operation.
One critical aspect was the closing dates on homes, which dictated when the firm would receive inflows of dollars. Some additional capabilities:
– Which home options are more popular by region and audience?
– What are the best selling home options?
– Sales by home model number, region, state and sales person
– Warranty claims by vendor, model type and region
CONTACT US TO VIEW A POWERFUL DEMO OF OUR WORK, click here to reach out.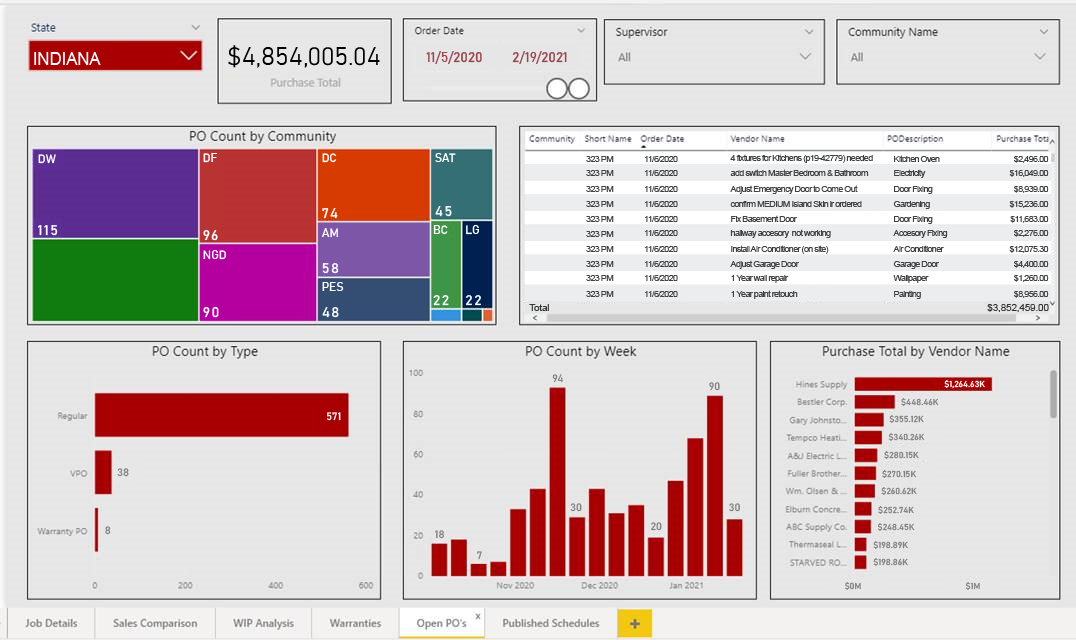 Purchase Order Analysis by State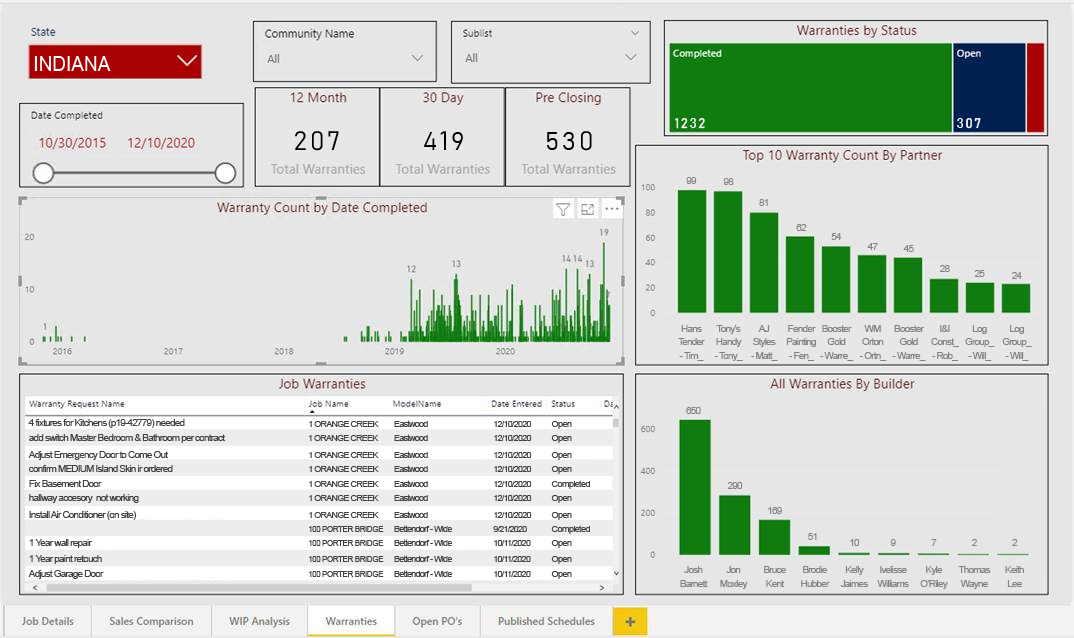 Warranty Analysis by State
Ready to discover the POWER of your data?